4th in a Series on Engaging Children and Motivating Them to Learn
Marrena Ralph
You have evaluated the components of a safe, inviting environment. Now it truly is time to engage with your students.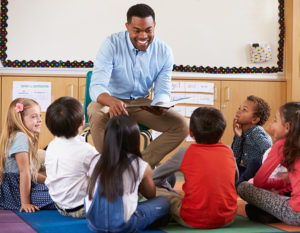 In our society, people show they value something by the time they spend on it. The more time they spend, the more they value that thing. Or person. Consider, for example, the young man who gives up his buddies and his favorite activities so he can spend time with his girlfriend. The same is true in the classroom: the people and things you spend time on will show students what you value. Here are four ways to show that you value God and His Word:
Provide adequate time for children to learn and recite the memory work.
Take time to answer their questions about God, the Bible, and what they are learning.
Do the memory work yourself and be accountable to the children for reciting it.
Listen during main teaching times instead of leaving the room, standing in the back, or talking to other teachers and workers.
Marrena Ralph is the clubs program specialist at Regular Baptist Press. She is available for consultation and workshops. Contact her at 866.754.4272 or Marrena@Kids4Truth.com.
Rewarding students for activities such as attending the program, memorizing Scripture, doing take-home work, and having daily devotions tells kids you value what they are doing. Look for "Use a Reward System," the next article in this series.