DES MOINES, Iowa—Diane Scallon, pastor's wife of Grace Baptist Church, Laurel, Maryland, spoke during the women's module at the 2019 GARBC Conference. Building on John 15:1–8, Scallon shared the acronym ABIDE: "Abounding Belief in Jesus Influences Deeper Empathy with others." She wove verses 1–8 throughout her presentation, as she taught that believers need to first focus on their vertical relationship with God and then on their horizontal relationships with others.
"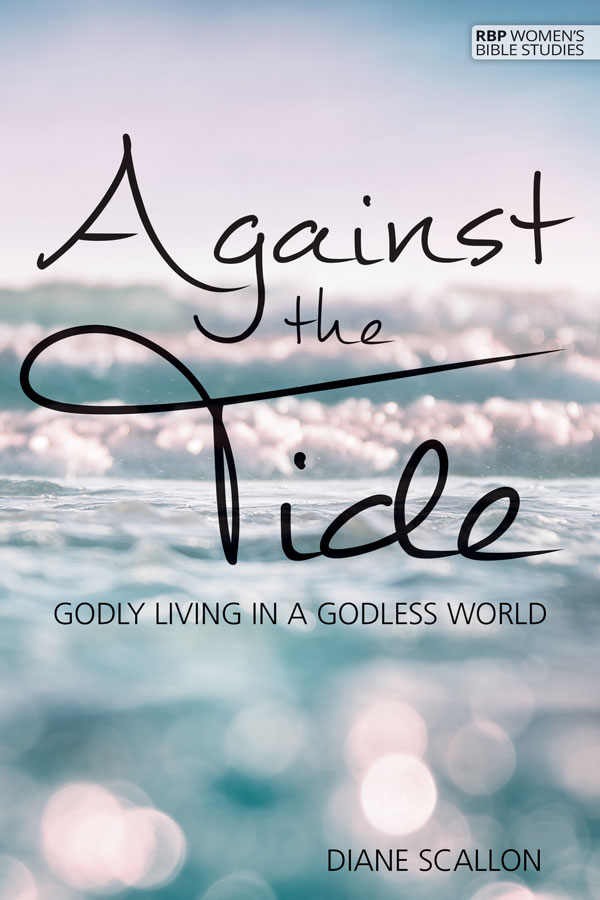 Focusing on our vertical relationship involves spending time with God in prayer and in reading His Word," she told the women, emphasizing that "spending time with God is like a savings account, not a debit account." She says that when believers truly understand "God's redeeming love," it will "affect our desires, actions and relationships." Diane named several practical ways the women could build into the lives of others. Then she led them in activities to get them out of their comfort zones and into relating more deeply with each other.
Diane has developed these ideas into a 13-lesson Bible study, Against the Tide: Godly Living in a Godless World, to motivate and guide women into God's Word, prayer, service, women-to-women relationships, and more. Her book, available in November, is excellent for women who are just starting or revitalizing their relationships with God and His family. For a closer look or to preorder the book, visit RBPstore.org.